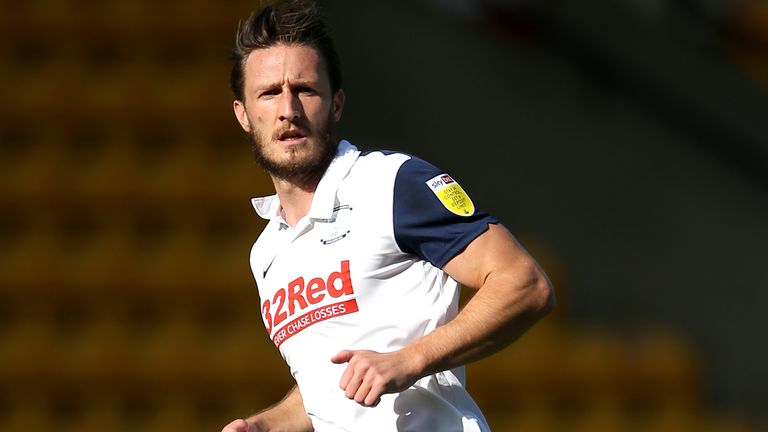 Liverpool have agreed a fee in the region of £ 2m for Preston center-back Ben Davies.
Jurgen Klopp's squad have decided to sign cover for their defensive injuries and are interested in Davies for the role, which is attracted in part by the simplicity and affordability of the deal.
The 25-year-old center-back, who is in the last six months of his contract with Preston, was able to speak to clubs outside of England this month, which resulted in an agreement with Celtic.
However, the Scottish champions were aware of the interest of other clubs including Bournemouth and were ready to sign him this month.
Celtic had been quoted between £ 2 million and £ 2.5 million by Preston while Bournemouth was told they would have to pay closer to £ 3 million to get it.
But Liverpool, which had looked at loan options over the possible complications of coronavirus travel restrictions but failed to sign overseas players, is approaching Davies on the eve of Deadline Day.
The club are concerned that the return of injured duo Virgil van Dijk and Joe Gomes will see a well-known player transferred to the bench, and they also wear Davies with their left foot as a center-back – a relative commodity in football and the kind of Player they are currently missing.
Manager Klopp refused to be pulled on Davies when asked about beating West Ham in his post-game press conference.
There is also talk of Liverpool young center-back Sepp Van Den Berg on loan to Preston until the end of the season to replace Davies, who has been a key player for Alex Neil for several seasons.
Follow the Transfer Deadline Day on Sky Sports
The winter transfer window closes at 11:00 PM on Monday February 1st, and Sky Sports brings all the drama to you as the clubs scramble to get the last few deals across the line.
Visit Sky Sports News – Channel 409 – for the latest news, reaction and analysis from studio guests like Harry Redknapp, Fabrizio Romano, Lianne Sanderson, David James, Darren Bent, Paul Merson and Alan Smith all day long.
Our Transfer Center The blog will keep you informed about the latest developments in all leagues from 6 a.m.
Visit us from 7am to 10am, 1pm to 1pm and 8pm to 11pm via the Sky Sports website and appas well as on Facebook and Twitter @ SkySportsNews and through the Sky Sports News YouTube Channel.