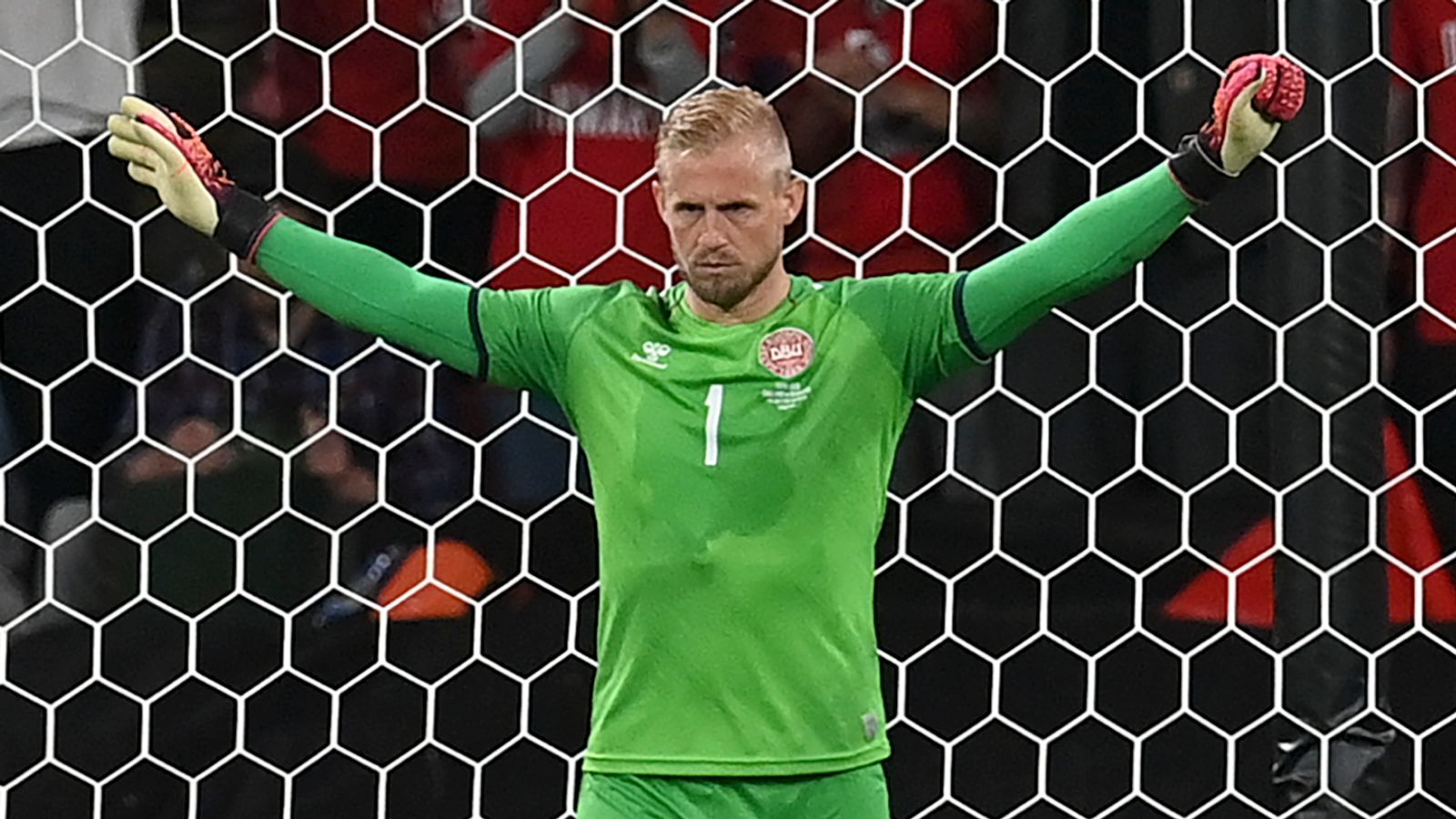 The football association was fined £ 25,630 (€ 30,000) by UEFA for the conduct of English fans during the EURO 2020 semi-final win against Denmark.
The penalty, confirmed by the European governing body on Saturday, also takes into account disruptions during the national anthem at Wembley Stadium and the burning of fireworks in the stadium.
The FA was charged with the three offenses after the match and the sanctions were imposed after review by UEFA's Control, Ethics and Disciplinary Board.
The laser incident occurred when Schmeichel was preparing for a penalty in the extension of England's 2-1 win.
Television images showed a green light shining on the Leicester player's face as Harry Kane aimed his spot kick. Schmeichel parried Kane's first shot, but was hit on the ricochet, which turned out to be the decisive hit.
UEFA also investigated the pre-game booing of the Danish national anthem, which was attended by more than 60,000 people, and the setting off of fireworks by some fans.
A statement by UEFA states: "The CEDB has decided to fine the English Football Association with a fine of 30,000 euros for using laser pointers, disrupting the national anthem and setting fireworks."
England will face Italy in the Wembley final on Sunday.