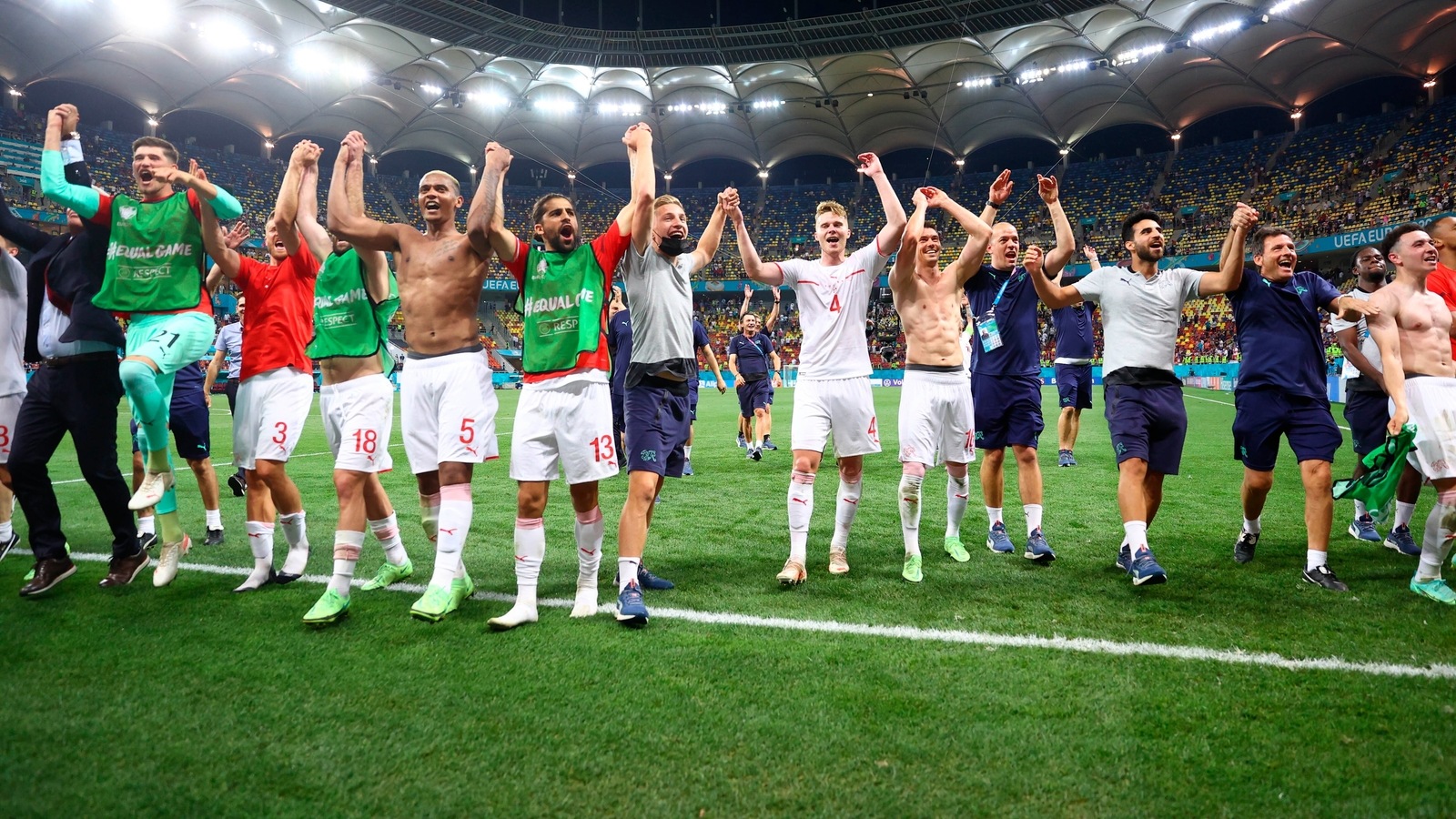 The EURO 2020 round of 16 treated the world with exciting, mind-boggling and shocking football. Goals and quality galore, but it wasn't without some shocking results. Two former world champions failed in the round of 16 in Germany (2014) and France (2018), while the Czech Republic achieved a shocking victory against the Netherlands. On Monday, June 28, both games went into overtime. It all happened in the R16 and it is sure to get even better in the final 8 phase of this competition. (Euro 2020 full coverage)
Here's a look at the Euro 2020 quarterfinals games:
Friday, July 2nd 2021:
Quarter-finals 1: Switzerland – Spain; 9:30 p.m. at Krestovsky Stadium, Saint Petersburg, Russia.
Saturday, July 3, 2021:
Quarterfinals 2: Belgium vs. Italy – 12.30 p.m. at Allianz Arena, Munich, Germany.
Quarter-finals 3: Czech Republic – Denmark – 9:30 p.m. at Baku Olympic Stadium, Baku, Azerbaijan.
Sunday 4th July 2021:
Quarter-finals 4: Ukraine v England – 12:30 p.m. at Stadio Olimpic, Rome, Italy.