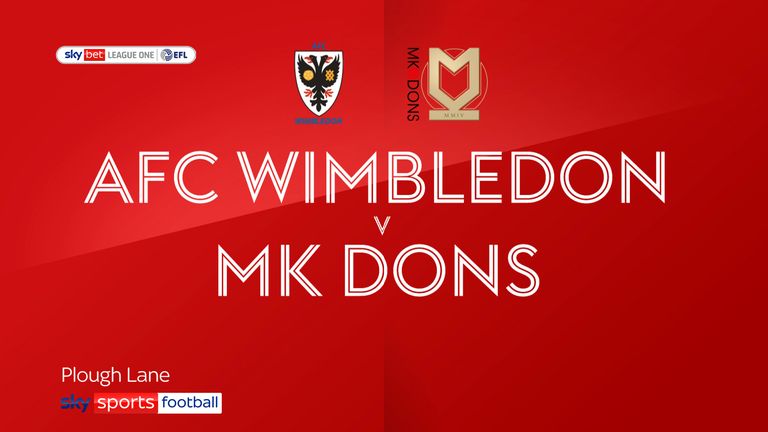 AFC Wimbledon has separated from manager Glyn Hodges and deputy manager Nick Daws by mutual agreement.
The League One club announced the departure after their 2-0 home defeat to MK Dons on the visitors' first trip to Plow Lane.
The defeat on Saturday was the ninth consecutive home defeat and ultimately the final straw for Hodges after 18 months.
1:39



Highlights of the Sky Bet League One game between AFC Wimbledon and MK Dons
CEO Joe Palmer said, "It is with a really heavy heart that I have to announce that we have separated from Glyn.
"After a strong start to the season, when the team did well above average, the recent results put us in a difficult position. We have to do everything we can to ensure our survival in the top division and after a brief chat, Glyn and I agreed admit that parting ways is in Wimbledon's best interests today. "
AFC Wimbledon remains in the relegation zone of Sky Bet League One with 22 points after 25 games, one point behind 20th place in Northampton, who holds two games.