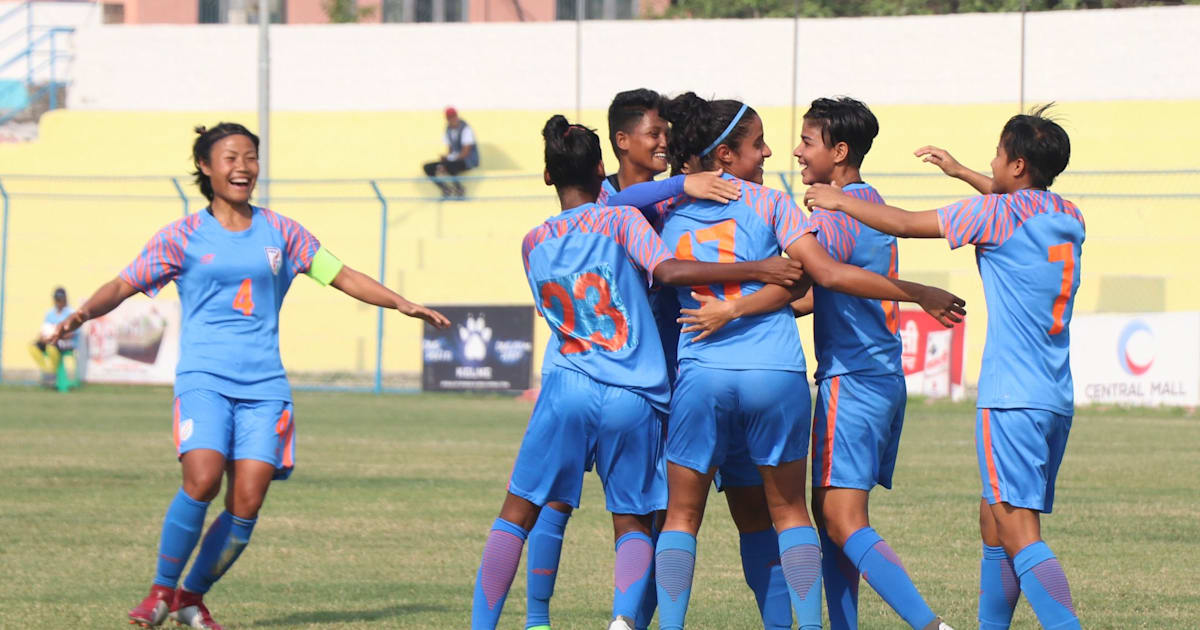 The international matches are due to prepare the Indian team for the AFC Women's Asian Cup, which will take place in India next year.
The Indian women soccer team will send a 23-man squad to Uzbekistan early next month to play two international friendlies.
The Indian girls who have been camping in Goa since December will meet Uzbekistan and Belarus on April 5th and 8th.
The games in Uzbekistan are set to prepare for the AFC Women's Asian Cup, which will be held in India in 2022.
"After the pandemic, we've been at camp for almost four months now and the team is working really well together," head coach Maymol Rocky told the All India Football Federation (AIFF) website.
"Both Uzbekistan and Belarus are strong teams and will pose great challenges for the girls in both friendlies," said Rocky.
The women's soccer team of Uzbekistan ranks 41st in the world while Belarus ranks 56th. India ranks 53rd.
This is the second time Indian Eve travel this year. In February they toured Turkey, where they played in friendly matches against Russia, Serbia and Ukraine. India lost all three games.
India last played friendly matches against Uzbekistan in 2019. They lost 5-1 in the first game and drew 1-1 in the next.
Indian women's soccer team for Uzbekistan
goalkeeper: Aditi Chauhan, Sowmiya Narayansamy, M. Linthoingambi Devi
defender: Jabamani Tudu, Ashalata Devi, Sweety Devi, Ritu Rani, Ranjana Chanu, W. Linthoingambi Devi, Kritina Devi, Anju Tamang
midfield player: Indumathi Kathiresan, Manisha, Sangita Basfore, Martina Thokchom, Pyari Xaxa, Dangmei Grace and Soumya Guguloth
Forward: Renu, Karishma Purushottam Shirvoikar, Sandhiya Ranganathan, Sumati Kumari and Heigrujam Daya Devi
Indian women's soccer team matches in Uzbekistan
Monday April 5th: Uzbekistan versus India
Thursday April 8th: India versus Belarus