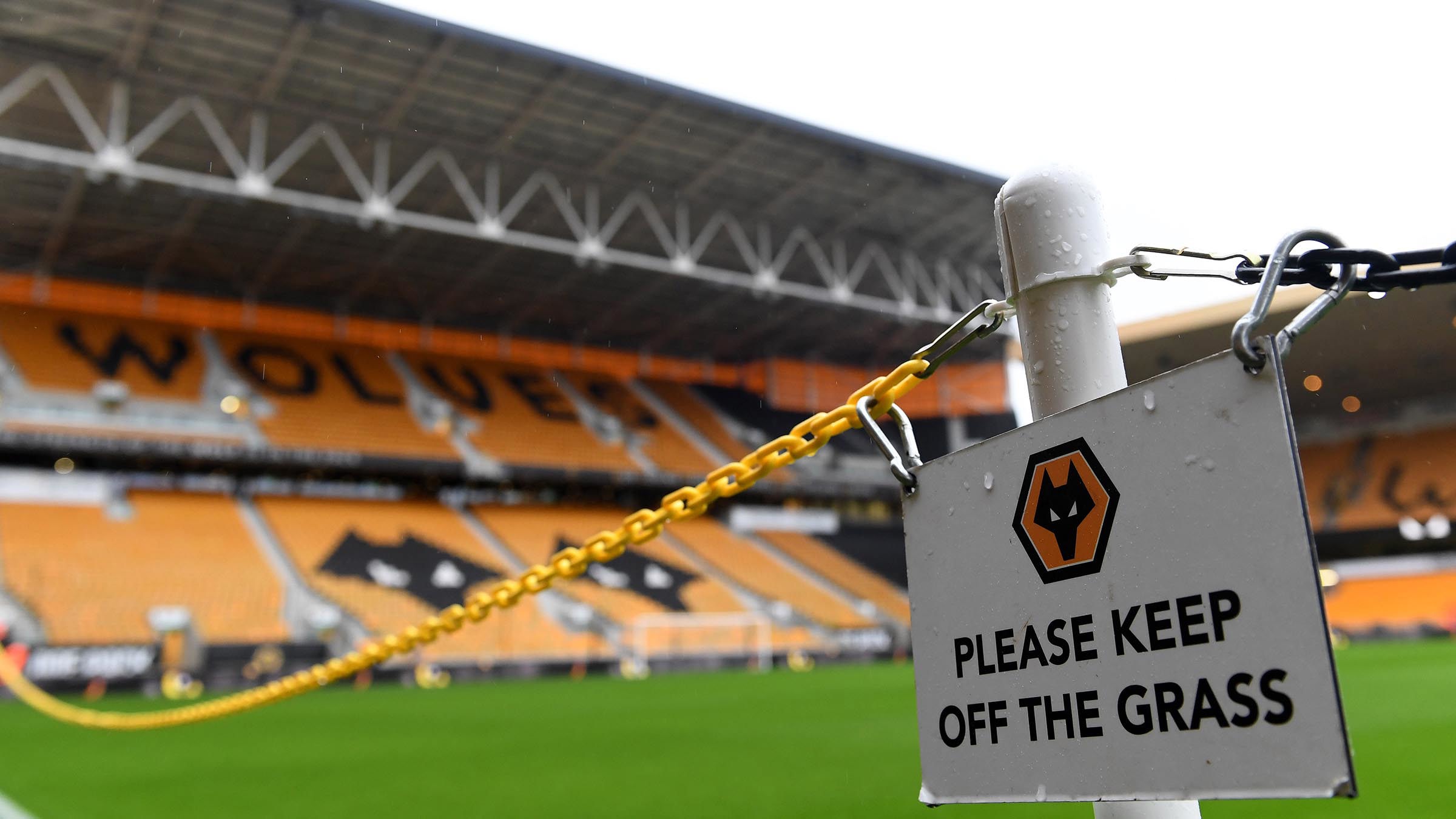 365 days ago, football changed forever.
It was a moment that no-one could have ever thought was possible, the day the most popular sport in the country was brought to a sudden halt.
"Following a meeting of shareholders today, it was unanimously decided to suspend the Premier League with the intention of returning on 4th April, subject to medical advice and conditions at the time."
An email sent to all clubs from the Premier League director of communications was all it took for football to stop for the first time since the Second World War.
On this day 12 months ago, the Covid-19 pandemic was in its infancy in the UK, and although 28 people had already sadly died from virus, the world was carrying on as normal.
The risk of infection to the UK was raised from moderate to high. The government was advising anyone with a new continuous cough or a fever should self-isolate for seven days.
Schools were asked to cancel trips abroad, and people over 70 and those with pre-existing medical conditions were advised to avoid cruises.
But Wolves were in Athens, about to compete in the last 16 of the UEFA Europa League against Olympiacos. The club's first time playing at that stage of European competition for almost 50 years.
Yet, there was already grave concern regarding the fixture taking place, mainly due to Olympiacos president Evangelos Marinakis testing positive for the virus just two days earlier.
"At that point, everyone was a bit anxious and nervous about travelling out there," said Matt Wild, Wolves' general manager for football operations. "Jeff and Nuno, quite rightly, didn't want to go and we made an application to UEFA.
"But unfortunately, that was rejected on the basis that players and officials who had been in contact had taken a test and come back negative.
"It was a difficult position, because you were forced into not travelling and forfeiting your place in the competition, and we didn't want that. This was the first time we'd been in the Europa League for some years now, so we felt a duty, as representatives of the club, to travel."
Although Wolves were duty bound to take part in the match, Wolves correspondent for The Athletic, Tim Spiers, was one of the few journalists who travelled to Greece to cover the game and he was joined by a small group of supporters who flew out knowing they were going to be unable to enter the stadium.
Speaking on The Athletic's Molineux View podcast, Spiers described the experience as a 'surreal couple of days'.
"It was Tuesday morning when it all kind of kicked off with Marinakis, the Olympiacos owner, revealing he's contracted the virus, and as soon as that happened, I just assumed Wolves would not be travelling.
"It was remarkable that it went ahead. Even up until Thursday afternoon, I had a feeling that it would be cancelled, and it wasn't.
"It was the eighth Europa League trip I'd been on, and up to that moment, every plane I'd been on had been full, mostly full of Wolves fans, but this one had been half empty.
"Many Wolves fans had chosen not to travel, but others felt obliged to go. They're Wolves fans whose lives are dictated by the fixture list and they felt duty bound to travel to Athens and get as close to the ground as they could. Albeit, they would be watching it on a screen in a bar nearby.
"It was a sense of, 'We don't really want to go, but we will,' and I think that was reflected in the club, it was reflected in the media – I certainly didn't want to go – but we did, we went and it was a very strange trip.
"There was a proper '28 Days Later' kind of feel to it. The music was still blasted out, the ball boys were all there in the centre circle with the Europa League flag, and they were trying to maintain a sense of normality when the circumstances were anything but.
"In hindsight, it was a complete farce that the game went ahead."
In difficult circumstances, Wolves, and Wild in particularly, did everything they could to keep players and staff as safe as possible.
The usual plane full of players, backroom staff, ticketing staff, operations staff, fan liaison officers and media staff was cut back dramatically. Jeff Shi did not attend the game, and Wild was the lone representative in the Olympiacos directors' box.
Wild didn't participate in the pre-match dignitaries meal where the home club host the visiting club with a meal the evening before the game, players and staff were kept to one floor in the team hotel and press conferences were cancelled so not to expose anyone to unnecessary contact.
With the game taking place in what was then an eerie atmosphere behind closed doors – although that has now become something of a norm – Wolves and Olympiacos played out a 1-1 draw, with the old gold due to host the Piraeus outfit back at Molineux for the second leg the following Thursday.
Unlike in their previous Europa League matches, which saw Wolves board their plane back for Birmingham International hours after the final whistle, the Olympiacos tie did not finish until after midnight.
This meant the squad would have to wait for the following day to fly home, ahead of a quick turnaround for the Premier League fixture away at West Ham United three days later.
But that next morning, everything was to change.
"The initial press release had come out earlier in the week to say we were playing at the weekend," Wild explained. "Then, within about half an hour of the final whistle at Olympiacos, we heard that Mikel Arteta had tested positive. We knew from then that we wouldn't be playing and it was all going to change.
"The Premier League called a meeting on the Friday morning and we actually waited until that meeting had concluded before we took off, just so we knew what we were dealing with."
What Wolves and their fellow Premier League clubs were dealing with, was the suspension of top-flight football until the beginning of April at the earliest.
"It was a farcical evening, made all the more farcical by the announcement the following day, when all UEFA competitions were postponed," Spiers said.
"I heard about the suspension when I was in Athens airport. I'd just gone through security and there was the announcement.
"All around us there was a feeling of, 'What have we all just done for the last 48 hours? What was the point?' The great expense of going out over there, the time, the travel and the risks that we all put ourselves in.
"But that was the case the club put forward to UEFA very strongly on the Tuesday afternoon, which was; if there is any risk involved in this whatsoever, why are we going?"
"The initial postponement was that we weren't going to play until the 4th April, against Villa," Wild added. "At that point, it was just about trying to factor in what we were going to do at the meantime.
"When we arrived back, we gave the players the weekend off, we did get them back in on the Monday, but we felt it wasn't right to be bringing them in during those circumstances because they change together, they shower together and they eat together.
"We felt it would be wise to keep them at home until the Premier League had a further meeting the following Thursday, when we found out there was going to be a further postponement until 30th April."
That meant at least a month without football. For fans, club officials and even journalists, many were asking what they were going to be able to do in this time.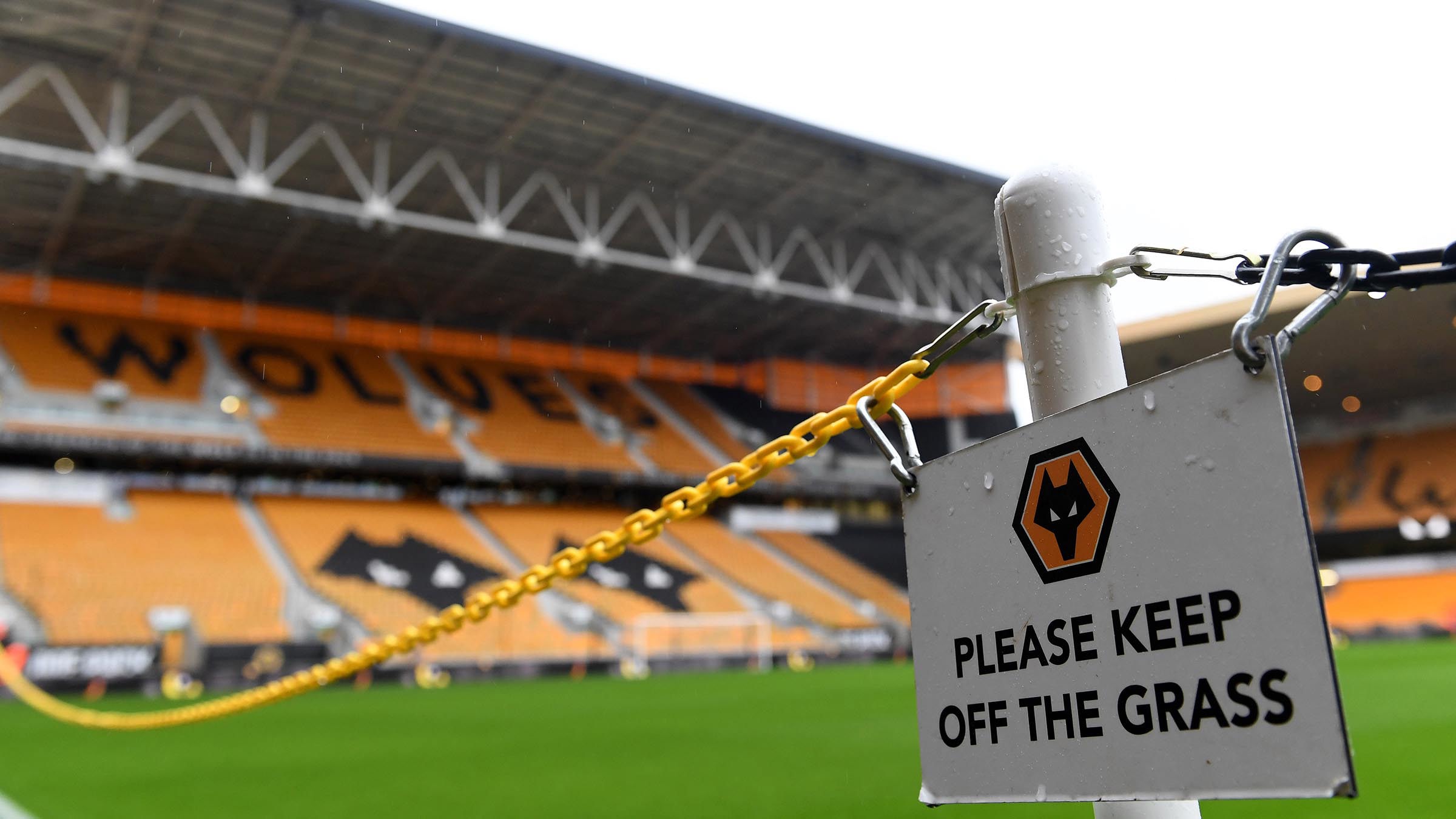 Joe Edwards, Wolves reporter for the Express and Star, admitted: "One of my first thoughts was, 'How am I going to get a paper out every day?'
"I'd just come back from my honeymoon, and the last game I covered was the Spurs game. That was a brilliant atmosphere; going up there, winning, a fantastic day, just off the back of going to Espanyol as well.
"Everyone was on cloud nine, and then I come back a couple of weeks later and there's no football at all. No sign of whether it's going to happen again.
"Last season, we were playing two games a week, and from a journalist's point of view, it's a dream, because there was also something happening and you always had something to write about, and perhaps at times, had too much.
"Then after the pandemic hit, it went from all action and stories coming out of our ears to scratching around and trying to be creative as much as possible to plug the gap. It was a bit of a culture shock, but you just had to take each day as it came, and you couldn't plan too far ahead.
"We needed a back page story and an inside lead on Wolves each day when there wasn't any football being played, but somehow, we managed to do it."
At Molineux, plans were being put into action regarding the short-term future of the club. Players were given individual training programmes, while they could book individual slots at the training ground meaning they were able use the pitches, as long as they were by themselves.
Almost every move made by the players was being tracked by the club analysts, as they had to maintain their fitness while away from the club. Food was also provided for players, which they could collect from Compton, while they were issued with meal plans to help their cooking.
Away from the first-team squad, executive chairman Jeff Shi and the senior staff at the club set up support groups to help staff in all departments during the first nationwide lockdown.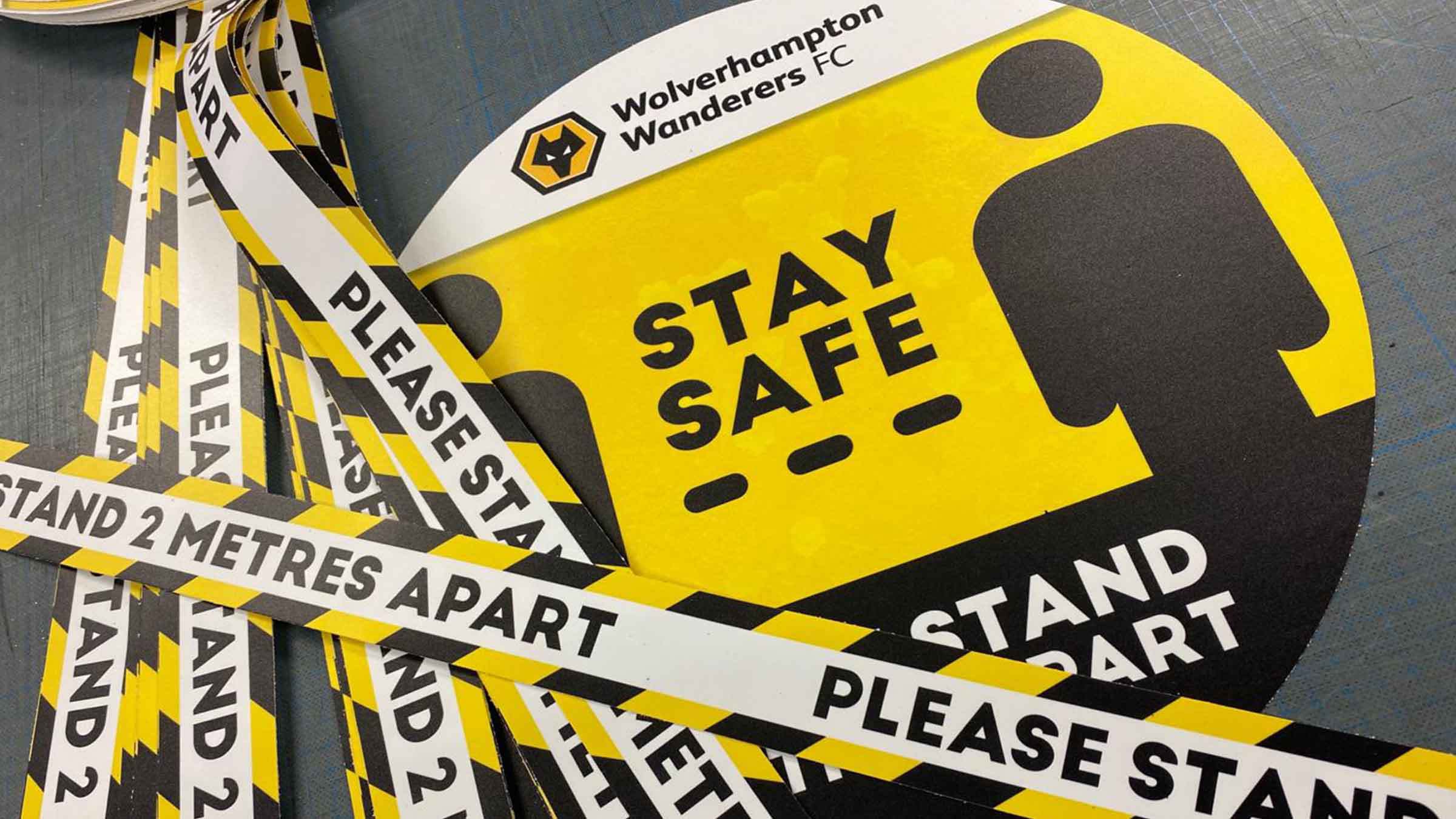 "Jeff was fantastic over those initial weeks," Wild said. "He had a desire and effort for all of us to do our duty to help try and stop the spread of the virus and the effects that it brought to the country.
"He set up three teams within the club, the operations team looked at everything work related; who was on site, who needs to be on site, are they working safely on site, are they having their temperature checked, are they wearing masks.
"We had a team set up to give daily communications to the staff and players, giving practical advice, homeschooling tips, exercise tips, and light-heated news, such as the staff's attempts at the toilet roll challenge.
"Our care team were made up of staff from different departments around the club who spoke to all employees, phoning them every couple of days to check on their wellbeing, seeing if they need anything and carrying out online health questionnaires.
"It was important we tried to keep the pack together and not lose contact while we were all working from home. It wasn't a case of off you go, we'll see you in whenever.
"We were regularly in contact with every member of staff, from the players all the way down to ticket office and retail. The proactiveness of everyone at the club gave us all some comfort in those early times."
During those first few weeks of lockdown, it was becoming clearer by the day that football was not going to restart any time soon.
It didn't take long for the FA to take the decision to null and void non-league men's football, as well as from tier three and below of the women's game, including Wolves Women, who at the time of their season cancellation were top of their respective league by nine points.
"It was a logistical nightmare," Edwards said. "The FA had some criticism for their decision to just outright cancel non-league and grassroots football, deem it null and void, as well as women's football.
"People said they could have calculated it with a points per game ratio, and the FA probably took the easy route, but could you blame them, because there were so many variables. Nobody had known anything like this and hopefully we'll never know anything like it again."
With the provisional date of the Premier League return of 30th April coming and going, and football being suspended indefinitely, the sport was in a period of uncertainty.
"We just didn't know what was going to happen," admitted Wolves commentator Mikey Burrows. "We all love going to games, and people live and breathe it, but there is the old adage that football is not that important at times. Even though it is my livelihood, it's not as important as making sure that people, wherever they are, are well and safe.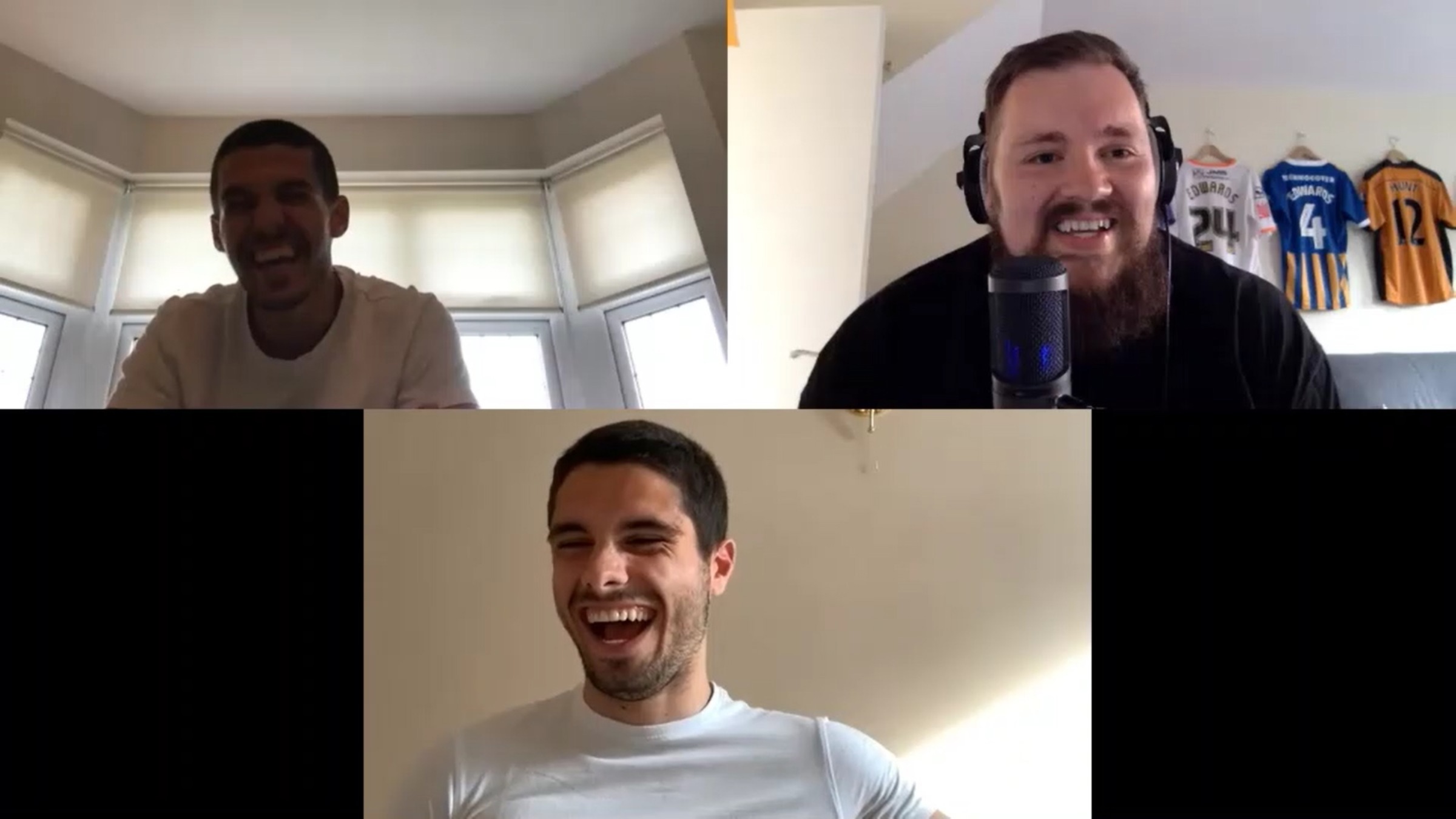 "It was right that it was stopped when it did. I was concerned about the prospect of having to go to West Ham the weekend after the suspension, especially off the back of them having played Arsenal and everything that came out from them.
"Football is important to a lot of people, and there were people who were genuinely missing a part of their lives from not having football around, but we just had to wait. It was the hardest thing to do.
"My preference was always about finishing the season, whenever that was possible. Whether it was to restart in May, June or July, even if it was August or September, I always thought we had to just finish the season."
The new everyone was waiting for eventually came on 28th May. But that good news was tinged with disappointment. Although it was announced that football was set to return on 17th June, it was going to happen without supporters inside the stadiums.
With the fixture list rearranged in the same order, Wolves were facing their first Premier League game behind closed doors against West Ham United, but Edwards acknowledges that even though he was happy for football to be back, it was more a sense of relief.
"It was all very different and very alien; having to wear your masks at all times, having to have your temperature checked on the way in, it was all very thorough, as it had to be, but we were all relieved just to have football back.
"At the same time, we all know that football is nothing without the fans, but even for supporters being able to watch at home, I'm sure they'd have found just having something to watch a positive."
Burrows added: "We still play the music loud and do the lights show at night matches and tried to keep up that same level of production in terms of what the matchday is like to keep it as normal as possible for the players.
"I've said this for a while and Nuno has said this, football without fans is not really football. You can get a completely different sense of what a game is like when you've been there. When you're watching on TV, you don't get a real sense of the ebb and flow of the game because you're just seeing what the director thinks you should see.
"There are some games when in the stadium, it really felt like the momentum was building. I talk about the Arsenal game last summer. At the start of the second-half, if Molineux would've been full, that game would've been completely different.
"The fans would've been sucking the ball towards the South Bank, but when there's no-one there, it feels really different. Fans are a massive part of it."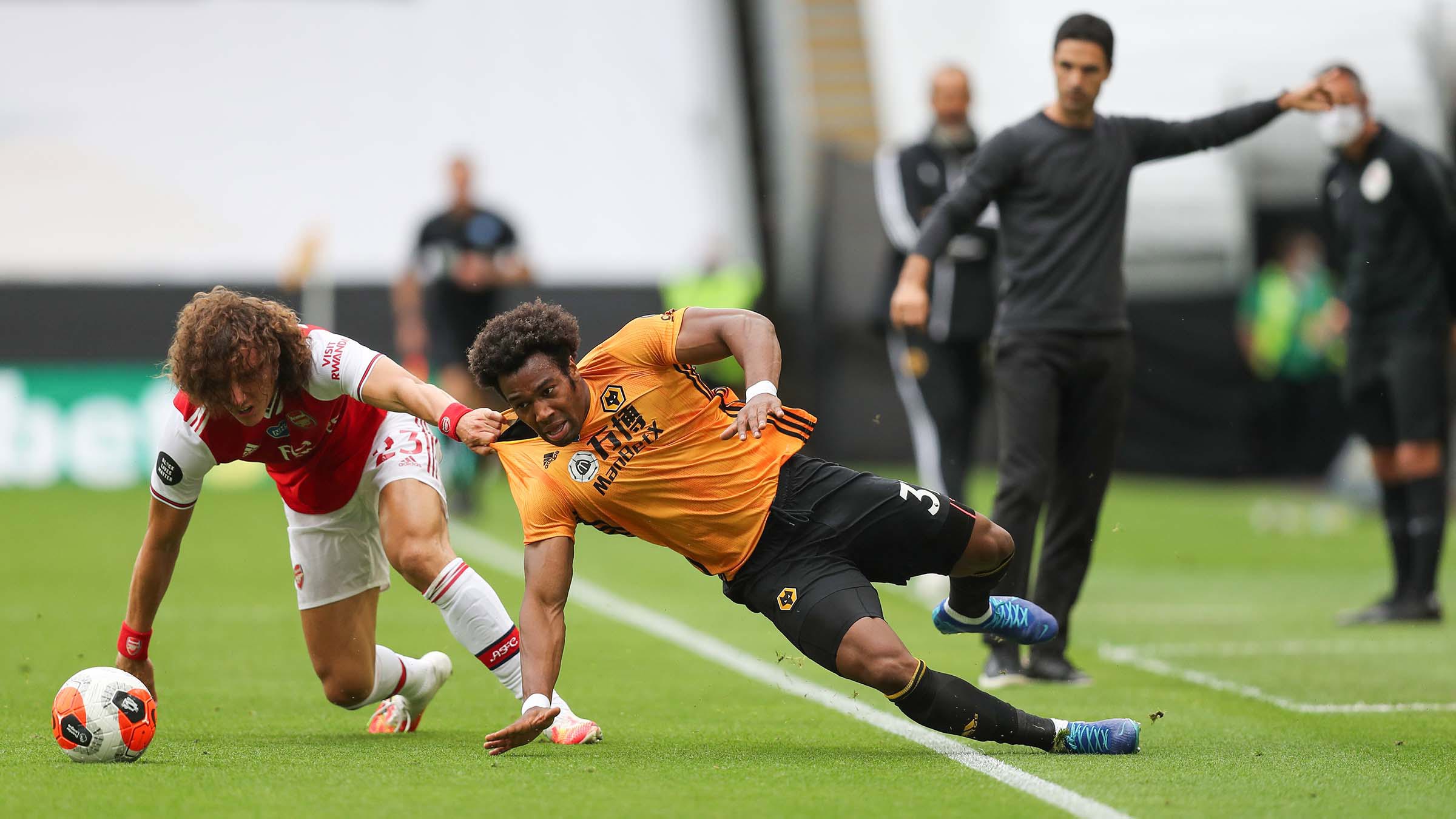 With the season completed behind closed doors, there was an optimism of the 2020/21 campaign beginning with supporters in attendance, but hopes were soon dashed as the virus continued taking thousands of lives.
Three weeks ago, sanguinity was renewed to its highest level in the past 12 months, when the Government revealed their plans for exiting lockdown and restarting 'normal life'.
As part of 'Stage 3', it was revealed that large events, including Premier League football, can return with reduced capacities from 17th May, at the earliest.
Discussing the return of fans with Gemma Frith on Wolves Radio, Burrows said: "It was a little bit of hope, and it is the hope that's important in situations like this. There will obviously be a long way to go.
"The only game that we're played in front of fans since then was that Liverpool away game when they were able to have 2,000 fans in the Kop. It was such a strange experience, and it's a strange experience anyway being at football matches at the moment, and it's a completely different atmosphere.
"But just having 2,000 fans in a big stadium, even when the players came out to warm-up, there was a big cheer, and it's a thing that we would've taken for granted in normal football times, but it hadn't been there for so long.
"It will be slightly weird having fans back, but I can't wait for it. Hopefully, fingers crossed, we know this road map now, and although it's not always gone to plan, with everyone getting vaccinated, hopefully next season we could be back and back in a big way, and that would be incredible."
Although football has been back since June, the sport has never recovered from that initial suspension 12 months ago.
For anyone of an old gold persuasion, the prospect of having a Molineux packed the rafters with 30,000 supporters may still be a long way off but is something that everyone involved in football is already counting down to.
"Fans being back in, especially a full stadium, will be something to behold," Edwards concluded. "It will take you aback, especially those of us who have spent the last year watching matches in empty stadiums.
"Sometimes I'll be back at home watching old Wolves matches, or old Premier League years, and you see a full stadium and it makes you stop and look up for a second, 'Oh yeah, that's what it used to be like.'
"It has been very difficult at times to cover games which haven't had the crowd, so for me, fans can't come back soon enough and hearing Molineux in full voice will be really special."