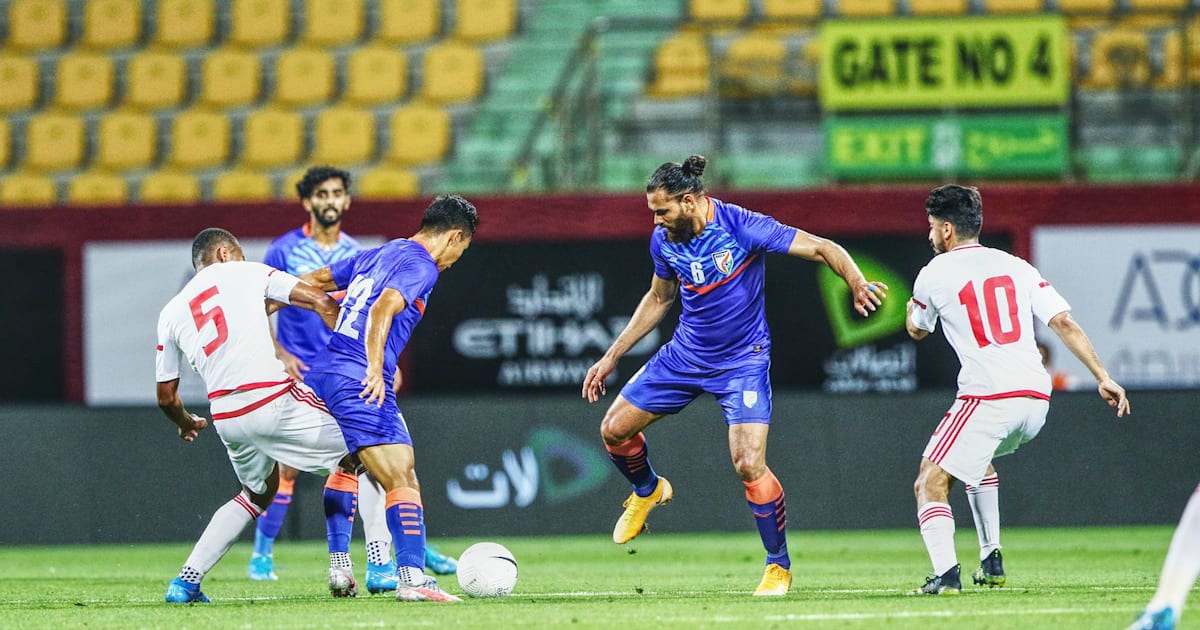 Igor Stimac believes the friendlies helped him measure the competitiveness of the Indian soccer team against the top teams that are going to qualify for the FIFA World Cup.
The men Indian soccer team had a mixed return to the international league last week with a 1-1 draw with Oman and a 6-0 loss to the UAE in Dubai.
It was India's first international match since November 2019 and the team lacked the captain Sunil Chhetri due to COVID, Rahul Bheke and Brandon Fernandes among other.
The Indian soccer team was quite a young team, with many players making their national team debuts and their head coach Igor Stimac served the purpose of playing the two friendlies.
"The only reason we played these games against Oman and the United Arab Emirates was to see how well our guys are currently able to keep up with strong teams. And it wouldn't be fair if we didn't give everyone in their positions the opportunity to review them and get the answers we're looking for, "Stimac told the All India Football Federation (AIFF) in an interview.
"We have a talented youth organization that needs time and peace at work. We believe in them – they are the best we have and all together we are committed to enabling them to mature for greater success. Failure is part of this path. They're painful, but it serves to teach them and mature them. "
Playing friendly matches against tough opponents was one of the ways Stimac is looking to test new players ahead of the 2022 FIFA World Cup qualifiers against Qatar, Bangladesh and Afghanistan in June.
"This was our only chance to see the new guys and work with them before the crucial qualifiers. Now, after these two games and 15 days of working together, we have a few more players to add to the list for the future, "said Stimac.
Igor Stimac insisted on a long-term vision while coaching the Indian soccer team – qualifying for the 2023 AFC Cup and better performance in qualifying for the 2026 FIFA World Cup were his main goals.
While heavy defeats like the one against the UAE could be demoralizing right now, Stimac believes the team will learn from these experiences and grow over time.
"Confidence can only be shaken by those who don't believe in what we do. The best will learn from these unpleasant results and move on together. They will invest more time in their work, improve their muscular strength and their knowledge of technical-tactical points, "said Stimac.
"The path we are going will be difficult and sometimes painful. But I know from experience that this is the only way to go. "
Main photo: AIFF