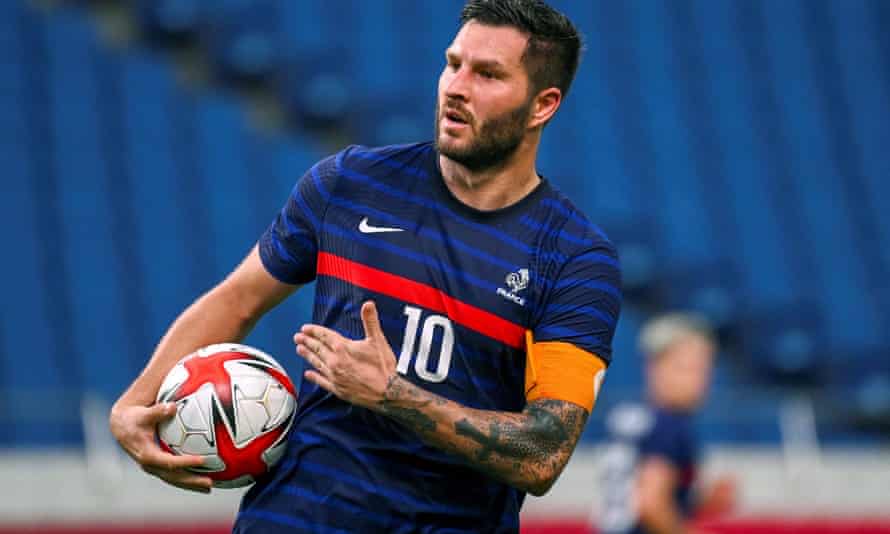 nA few years ago I had a seat in the front row of the Olympic Stadium in London for the so-called Super Saturday. That night's ley lines are now firmly etched into UK sporting lore: Jess Ennis triumphant in the final lap, Mo Farah physically roared across the line, that cheerful guy who won the long jump. And yet my strongest and clearest memory of Super Saturday is none of it.
It came about half an hour after Farah crossed the finish line, and the stadium was still shrouded in a shimmering glow somewhere between heat and love. At that point a member of the crowd did not shout to anyone that Team GB had just lost on penalties to South Korea in the quarterfinals of men's football in Cardiff, 250 miles away. When the news got around, everyone – from the crowd to the press box to the L'Equipe journalist sitting next to me – burst out laughing.
Somehow it was just perfect: the perfect way to end the perfect day of British sports. You didn't need to be British or English to understand the contradictions of the whole thing: The national team in the national game banishes a strange ulterior motive that you (in all probability) will never see again. At that moment of collective triumph, the Olympics was the Olympics and soccer was soccer, and the gap between the two had never been so clear.
Likewise, you don't necessarily have to look at events in Tokyo through a tight Team GB filter to appreciate the basic dispensability of men's Olympic football today. There were some interesting moments: Richarlison's hat-trick for Brazil against Germany, the completely disrupted spectacle France 4-3 South Africa (0-0 after 52 minutes), the commitment and passion of the few countries (Honduras, South Korea, the host nation ) for whom this seems really important.
With all the undisputed apathy out there, let's not pretend there isn't an audience for this stuff. Four years after London, I sat on the upper deck of the Maracanã to see how Neymar's Brazil won gold against Germany: probably the only one of the host country's 19 medals that was really important to him. But even that moment of cathartic grace came at the end of a painfully forgotten tournament marked by half-disrupted teams and the sight of Serge Gnabry en route to Germany's 10-0 win over a terrified Fiji defense.
This is perhaps the biggest problem with Olympic football: a problem that feels specific to men's football, but over time can spread to women's football as well. Nobody really seems to know what it is: a development competition, a star vehicle, a sideline.
Andre-Pierre Gignac, one of France's aged players, celebrates a goal in Japan. Photo: Kazuhiro Nogi / AFP / Getty Images
And so it just unfolds largely by chance, begins long before the actual Olympic Games and ends long after other sports are the focus, populated by a diverse cast list (Dani Alves! Maya Yoshida! Khalid al-Ghannam!) Of very different degrees of severity.
So Spain has sent in Pedri, Marco Asensio, Pau Torres and Dani Olmo a pretty strong international squad. France has a number of young talent led by the 51-year-old Tigres striker André-Pierre Gignac. New Zealand has appointed Chris Wood and Winston Reid. Manchester United appear pretty happy to be giving control of Eric Bailly to Ivory Coast for several weeks.
What does all this mean? What does football contribute to the Olympic Games other than adding to an already jam-packed program in a multitude of distant satellite venues? What does the Olympics bring to football besides cramming a few more games into an already jam-packed calendar?
All sports thrive on context and men's Olympic football has existed for more than a century in a strange vacuum, largely devoid of narratives, storylines, formative moments or teams. Italy has not participated since 2008. Belgium and the Netherlands have played between them once in the past 70 years. Cameroon won gold in 2000 and, unreasonably, was not allowed to defend its title in 2004. The great Uruguayan team of the 1920s won gold medals in a row in Paris and Amsterdam and then never came back for 84 years.
Sign up for our Tokyo 2020 briefing with all the news, views and previews for the Olympic and Paralympic Games.
I don't quite subscribe to the maxim that the Olympic Games have to be the pinnacle of a sport in order for it to be worth its place: tennis and road cycling offer two powerful counter-arguments. But it has to feel like a meaningful part of the whole, a company in which the sport itself is invested, in which the value of a medal is widely accepted by fans, associations and, above all, the players. In the post-war amateur era, the years of dominance by the Soviet bloc and the current unsatisfactory compromise, where the crew is manned by whoever answers the phone, this likely never happened.
Of course, when someone suggests abolishing a long-standing event or convention, the usual howl of protest will be heard. And maybe there are ways to reform Olympic football: a dedicated place on the calendar, a more understandable qualification process, the abolition of over-aged players.
But the acid test is: if somehow the rest of the men's Olympic soccer tournament were shut down, the medals put back in a drawer, the players discreetly brought back to a night plane, would anyone really notice? Exactly.
This article was changed on July 27, 2021. It was France v South Africa that ended 4-3, not France v Mexico as stated in an earlier version. The age of André-Pierre Gignac was also corrected from 51 to 35 shortly after it was first published; this unwittingly spoiled the author's joke and restored the original.