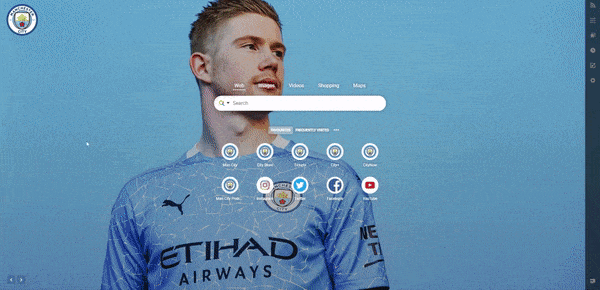 Men's team
Pep praise for "great" Fernandinho

We won all nine of our competitive games in January, most of them in a single month since the Football League was founded in 1888 by a team in the top four stages of English football.
It was a remarkable month as we moved from eighth to first place in the Premier League, qualified for the fifth round of the FA Cup and advanced to our fourth straight Carabao Cup final.
We scored 24 goals and only conceded two goals. We won six Premier League games, two FA Cup games and a Carabao Cup semi-final at Old Trafford.
And Guardiola believes the lockdown measures put in place to slow the spread of COVID-19 are making the performance even more remarkable.
"No trip, everyone at home in lockdown, we can't express ourselves and go to restaurants – and to achieve what they have achieved is remarkable, more than any other time in our lives," he said.
"I didn't expect it. In the briefing, I said congratulations from the players, it's remarkable what you've done – all of you. But now go ahead. Go home, rest, and now Burnley '".
CITY + | REGISTER TO ACCESS EXCLUSIVE CONTENT
The perfect January of the city
Sunday 3rd January: Chelsea 1-3 City – Premier League
Wednesday 6th January: Manchester United 0-2 City v Carabao Cup semi-finals
Sunday 10th January: City 3-0 Birmingham – FA Cup Third Round
Wednesday 13 January: City 1-0 Brighton – Premier League
Sunday 17th January: City 4-0 Crystal Palace – Premier League
Wednesday 20th January: City 2-0 Aston Villa – Premier League
Saturday 23 January: Cheltenham 1-3 City – FA Cup Fourth Round
Tuesday January 26th: West Brom 0-5 City – Premier League
Saturday 30th January: City 1-0 Sheffield United – Premier League
Congratulations to Pep, his staff and all players on another important milestone.
CityTV Productions
Shaun Wright-Phillips: The Town's Native Hero

Available now from CITY +
Shaun Wright-Phillips: City's Homegrown Hero explores how Wright-Phillips was idolized by City fans, who also make their own contribution to why the academy's graduate was and remains so adored.
It's a compelling and intriguing look at what helped establish Wright-Phillips as one of the city's most beloved sons.
CITY + is our content subscription service available on all of our digital platforms – mancity.com, Man City App and Smart TV.
It provides access to a variety of CityTV documentaries as well as full game replays of our first team and women's pages as well as selected EDS and Academy games.
Fans can sign up for a 30-day free trial. After that, CITY + will only cost £ 1.99GBP / month.
You can learn more and register, HERE.
Official Man City home page and wallpapers
Get the official Manchester City home page for your Chrome browser. Add the extension to your browser for the latest news and wallpapers on your desktop tab.