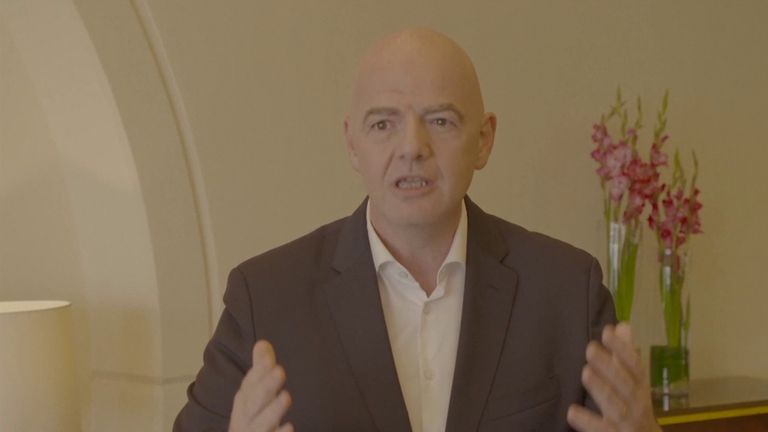 The Premier League and the EFL have spoken out against a World Cup every two years.
The leagues are members of the European Leagues group, which released a statement Thursday morning "firmly and unanimously" in opposition to FIFA's plans to reduce the gap between the flagship tournament from four to two years.
The statement said: "The leagues have decided and unanimously opposed any proposal to organize the FIFA World Cup every two years.
"The leagues will work with the other stakeholders to prevent the football associations from making unilateral decisions that harm domestic football, which is the foundation of our industry and of paramount importance to clubs, players and fans across Europe and the world.
"New competitions, revised competitions or expanded competitions for club and national team football on both continental and global levels are not solutions to the current problems of our game in an already crowded calendar.
"The football calendar definitely requires the consent of everyone involved and can only be the result of a subtle balance between club and national team football and between national and international club football."
In May, the FIFA Congress approved a feasibility study on the calendar change following a request from the Saudi Arabian Football Association.
FIFA President Gianni Infantino said the international calendar needed to be checked and there were too many "meaningless games".
Former Arsenal manager Arsene Wenger, now Head of Global Development at FIFA, will advise on the plans throughout the match and will speak to the media on Thursday afternoon.
Football Supporters Europe wrote to UEFA President Aleksander Ceferin last week about his concerns about the plans, and the European football boss replied to express his own "serious concerns".
The European Club Association (ECA) said earlier this week that consultation was vital and its new chair, Nasser Al-Khelaifi, chairman of Paris Saint-Germain, said it was vital that no "unilateral" decisions were taken .
FIFA President Gianni Infantino said on Wednesday that he hopes the world association's member associations will make a decision by the end of the year.