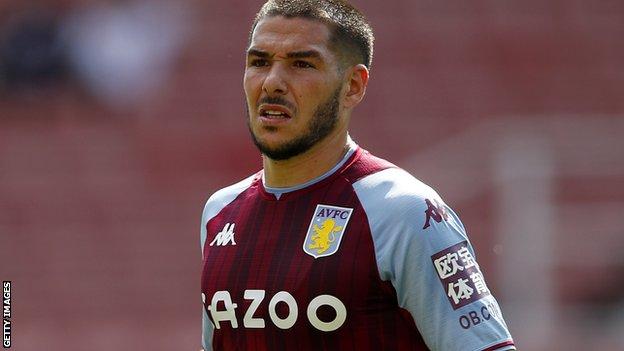 With the first date of the fantasy football season looming, many well-thought-out plans are torn apart and reassessed.
Romelu Lukaku is on his way back to Chelsea, Kevin de Bruyne and Phil Foden are on the Manchester City scene with Jack Grealish for the foreseeable future, Danny Ings is an Aston Villa player and who knows where Harry Kane will be at the beginning next month.
Like many other coaches, I've hired Mohamed Salah and Bruno Fernandes as my two premium midfielders for quite some time, choosing three mid-range strikers who have added real value to the game this season, but I'm gonna have to do a little rethink.
Lukaku at Chelsea or Kane at City feel like a game changer, as this means guaranteed goals and one might think that both would be pretty rotation-proof.
In that case, it would reluctantly be Fernandes, who would have to give way for me, as Salah starts the season with a trip to the new Norwich and a home game against Burnley.
Grealish could come for Fernandes to save £ 4m in budget or Riyad Mahrez who will cost you a million more, but both should have plenty of playing time in the coming weeks with De Bruyne and Foden injuries. If you have a heart for a Manchester United midfielder then Jadon Sancho is an exciting replacement for his teammate Fernandes who will save you £ 2.5million.
Anyone for a Bargain?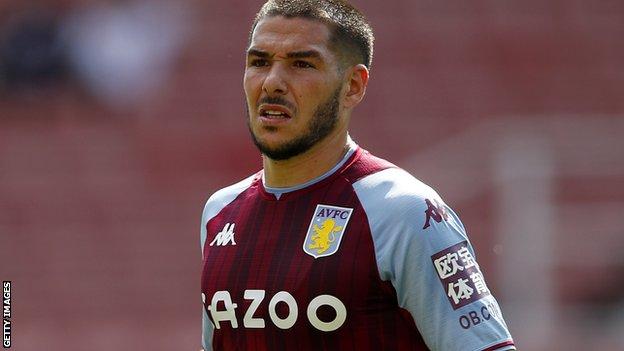 Should you be thinking of Emiliano Buendia?
Then, as always in fantasy football, find the players who form around your star men and find the bargains that make the difference to beat your rivals.
Robert Sanchez looks like a good goalkeeper at £ 4.5m after conceding 10 goals in 27 games last season and Brighton has a reasonable set of games to start the season off.
Pay half a million more and you can get Kasper Schmeichel or David de Gea, who is likely to be between the sticks for Manchester United while Dean Henderson missed the pre-season.
Always one of the first names on my team roster, Trent Alexander-Arnold is a midfielder posing as a defender, especially with Virgil van Dijk returning to improve Liverpool's clean sheet potential.
Luke Shaw is also a must-have for me on defense at £ 5.5m, although Lucas Digne with Everton's streak earlier in the season could be a good bet for the same price. West Ham full-backs Aaron Cresswell (£ 5.5m) and Vladimir Coufal (£ 5m) will rightly be favorites again.
You need a couple of 4.5m worth of defenders Brentford's left full-back Rico Henry or Norwich's Max Aarons could be worth a gamble while Burnley duo Matt Lowton and Charlie Taylor are clearly proven.
Stuart Dallas has become a midfielder in the FPL this season which means he only gets one point for conceding Leeds instead of four, but at £ 5.5m he still looks a good option, as do his teammates Raphinha (6.5 million pounds). and Jack Harrison (£ 6m) if you want to spend a little more.
Emiliano Buendia was the standout player in the championship last season and already owns nearly 15% of the game's managers, which has undoubtedly been tempted by Aston Villas Start against Watford, Newcastle and Brentford. However, at the moment he has a yellow injury flag under his name so you might be tempted to switch to his new teammate Leon Bailey – he only belongs 2% so there is a real difference there if he starts well.
Other value options among the premium prizes include Harvey Barnes at £ 7m who looked good in the Community Shield, Bukayo Saka at £ 6.5m.
Diogo Jota and Mason Mount both come in at £ 7.5m if you have the money to spend a little extra, and there is a wide range of valuable signings among the newly promoted clubs with Billy Gilmour, Ismaila Sarr and Sergi Canos just to name a few to name a few.
As for the strikers, if you're looking to spend the big bucks on Kane or Lukaku, you're probably looking for a mid-priced option and a budget option to support them – I like Mikhail Antonio or Kelechi Iheanacho in the £ 7.5million Euros and maybe Marcus Forss or Joshua King for £ 5.5 million.
Alistair Bruce-Ball presents the Fantasy 606 podcast with former Premier League winner Chris Sutton and Statman Dave. The code to join the Fantasy 606 league this season is 'e206yk'. The first episode of the podcast will be available on the BBC Sounds app on Thursday.


Our coverage of your Premier League club is bigger and better than ever – here is

Everything you need to know

so you don't miss a moment