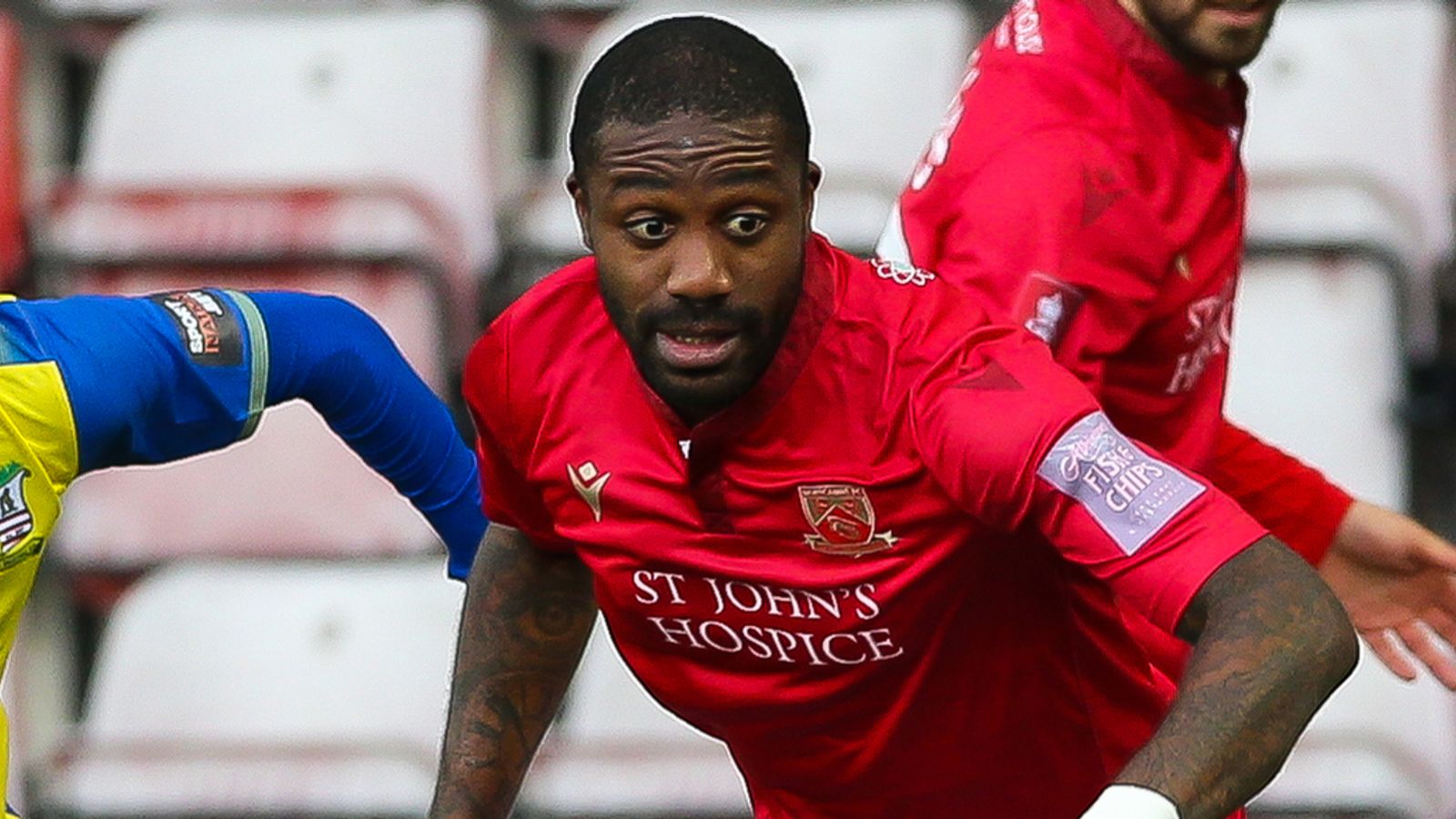 The Football Association has released the written reasons behind Morecambe midfielder Yann Songo'o's six-game ban on using a homophobic bow.
The document said: "The reason he made the comment was because the opponent in question had approached him. When [Songo'o] asked what he was doing, the opponent said he would kiss him on the lips. "
However, the FA said Songo'o apologized and "expressed considerable remorse, stating that he did not appreciate the crime his comment would cause because English is not his first language."
Songo'o has been suspended for six games and is required to complete personal training after admitting charges for creating the bow during a League Two game in January.
He was sent off on January 30 by referee Paul Howard during Morecambe's home game against Tranmere by fellow chaser Tranmere.
After initiating an investigation, the FA found that the 29-year-old was using "abusive and / or offensive language" that contained "an indication of sexual orientation," which was an aggravated violation, as in FA Rule E3.2 set out.
Songo'o, who will miss three more games after being suspended for three games, has apologized for the incident.
"I sincerely apologize for any crime I have caused," he said in response to the FA's findings last week.
"I'm really disappointed in myself to use this term because it doesn't reflect the type of person I am, but it has been provoked.
"I am totally against any form of discrimination and I know that what I said was completely unacceptable. I can only apologize and ask for forgiveness from anyone I have offended."
In a statement, Morecambe Football Club said they "fully accept" the FA's decision.
"The association would like to emphasize once again that it detests abuse of any kind, be it due to race, skin color, religion, ethnicity, gender identity, gender, age, disability or sexual orientation," the statement said.
"We're a community-based family club that has high expectations of its players and staff, and Yann's behavior in this case fell short of those expectations.
"We will reaffirm our commitment to making Morecambe Football Club a fully inclusive environment and we will remind all football and non-football professionals of their responsibility to promote such an environment through comprehensive training on diversity, equality and inclusion and support. "
Kick It Out reports discrimination
Online registration form | Throw it out
Kick It Out is the organization for equality and inclusion in football. She works across the football, education and community sectors to combat discrimination, promote inclusive practices and advocate for positive change.
www.kickitout.org