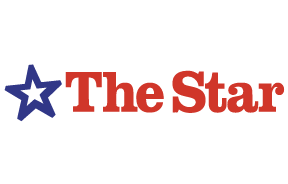 The Owls face Stoke City on Tuesday night as they return to the championship on Saturday after postponing their clash with Swansea City. Neil Thompson admits there have been some positive results in the past few days.
Continue reading
Continue reading
Exclusive – Tony Strudwick's praise for the "right club" Sheffield Wednesday and …
On the club's official website, the SWFC boss said, "We have always wanted to involve teams, but what has happened lately is that other teams have won games and we have to be at the top of our form to get results and to get back into the pack.
register

to our Sheffield Wednesday newsletter
The i newsletter

Cut through the noise

"A result or two went for us yesterday, but there is still a long way to go, with many twists and turns. If someone around you isn't getting the points they need, you have to try to make up for that with a good week and there are two big games coming up.

"We concentrate on ourselves. You can't rely on someone else to drop points or do you a favor. Does not work like that. You expect teams around you to score, but we can only control what we do. "

On Wednesday at 7pm, Betoke will face Stoke at Bet365 Stadium and the Owls could go all the way to 19th place if other results are achieved elsewhere in the championship, but it won't be easy to face a team that does want to fight for the competition again play-off places.
More owl news
"/> Neil Thompson wants Sheffield Wednesday to make the most of other results. (Photo by Jacques Feeney / Getty Images)
To maintain the high quality coverage you have come to expect from The Star football team, we recommend that you take out a subscription to our sports package. Go to www.thestar.co.uk/subscriptions/sports. Your support is greatly appreciated.